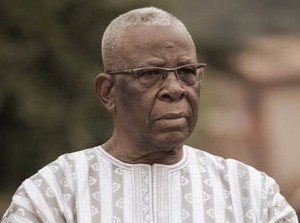 Ade-Ojo Michael is an eminent businessman player of the Nigerian automobile industry. Born on June 14, 1938 at Ilara-Mokin, Ade Ojo had his secondary school education at Imade College, Owo under the headship of Adekunle Ajasin. After a short course in Agriculture, and brief experience at a government ministry, he went to the University of Nigeria, Nsukka (UNN) in 1961. There, he met his wife, Elizabeth, with whom his entrepreneurial ideas blossomed, and in whose name his enduring company, Elizade, was apparently coined. He graduated in 1965 with a business administration degree.
In 1971, Michael Ade-Ojo left the Birtish Petroleum (later, African Petroleum) in which he was distinguished as the best sales representative to start his company with only two members of staff. Forty years after its founding, Ade Ojo's company had become conglomerate with several subsidiaries including Toyota Nigeria Limited, Oodua Creations Ltd, among others. He sits on the board of an investment, telecommunication, and insurance companies and is also director of Eco and First City Monument banks.
A few of Ade Ojo's corporate decisions have been influenced by his patriotic posturing. His passion for the sustenance of Yoruba culture motivated him in the establishment of Oodua Creations Limited, an award winning garment manufacturing outfit which specializes in traditional and corporate wears with the use of Nigerian Fabrics. In 2012 he established a Polytechnic, later university at his hometown of Ilara-Mokin.