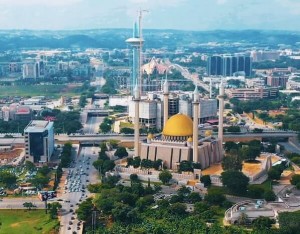 Abuja; Seat of government of the Federal Republic of Nigeria, originally a sparsely populated territory of less than one hundred thousand people. Influx of people into the Federal Capital City accelerated from 1999. Population figure 1,405,201 posted for the FCT in the 2006 census was adjudged as unacceptable by the territory's minister who argued estimate to be over six million people[ii]. The Abuja Technology Village, ATV aimed at establishing Nigeria as the technology hub for Africa was established in 2015 to become Nigeria's first technology park and future Silicon Valley.
Abuja's plan was prepared by International Planning Associates, IPA, a Virginia based consortium of architects and planners. The central area of the city was designed by the prominent Japanese architect. Kenzo Tange, a winner of the Pritzker Prize and one of the greatest architects of the 20th Century. The idea of relocating to the federal capital was birthed when Olusegun Obasanjo, as Chief of Staff, Supreme Headquarter under General Murtala Muhammed conveyed in 1976, a panel headed by Justice Akinola Aguda. When Obasanjo himself became Head of State he appointed Mobolaji Ajose-Adeogun to take charge of the new FCT project, while Lt. Gen TY Danjuma was to midwife Abuja to successful birth. The FCT is the single largest construction site in Nigeria, possibly in Africa[i].
A proposal by Solomon Ewuga-led ministerial committee on FCT indigeneship, Land and Political Administration in 2000 that would have democratized Abuja governance met with brickwalls. If passed into law, an elected Mayor would have emerged to run the affairs of the capital territory as against the ministerial system[iii].
.

Abuja City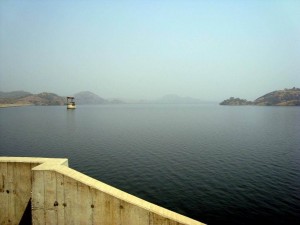 Conceived as a garden city, Abuja masterplan was prepared by International Planning Associates, an American firm was to enable the emergence of a new city that would function better than Lagos. The decision to accelerate the movement of federal ministers to Abuja converted Kubwa into a de facto satellite town. A decade after, Abuja had deviated from its masterplan, but with the removal in 2003 of some 945 buildings within the Federal Capital City, about 300 in Kubwa, and about 12,000 shanty structures and buildings, sanity was restored. Shanties were also removed from squatter settlements in Idu-Karamo, parts of Jiwa, Gwarimpa, Jabi, and Anguwan Mada. Also, about 11,000 illegal structures and containers were removed to restore Wuse market to its original design.
History
In August 1975, the military government, headed by General Murtala Muhammed, inaugurated the eight man panel which eventually midwifed the birth of Abuja, Obasanjo was the number two man. The panel, headed by Justice Akinola Aguda. had the mandate to decide on whether Lagos was still suitable to continue as the nation's capital. In December 1975, the panel declared Lagos unfit to retain its multiple role of state and federal capital, as well as being the country's commercial nerve centre. It recommended the relocation of the nation's capital to a vast expanse of virgin territory in the heartland of the country.
By February 1976. when Decree No. 6 which created Abuja as the new federal capital territory and established the Federal Capital Development Authority. FCDA. to see to its physical planning and rapid development, Obasanjo had become military head of state. This followed the assassination of Murtala Muhammed a month earlier. The initial design of the new capital was done. This masterplan provided for a phased development of the new federal territory. It planned the city around an envisaged population at every phase and laid out designs for the districts. It also provided for infrastructure development and social services; education, health, waste management and potable water.
In December 1991, the seat of government was moved to Abuja by General Ibrahim Babangida. Thereafter began a rushed and disorganised development that set aside the master plan. Slums sprouted uncontrollably in many parts of the city and outlying areas. The pressure on social amenities became unbearable. Traffic congestion crept into Abuja and became a huge problem. Even in the city centre, the master plan had been so terribly distorted as people, particularly the rich and influential, abused their positions to build houses where parks and other social facilities had been planned. It was obvious that Abuja needed a major surgical operation to bring it back to the life that was planned for it by its visionaries. Within months of his second term, Obasanjo in July 2003 appointed Nasir el-Rufai as the minister of the Federal Capital Territory. FCT. and charged him to restore the Abuja master plan. Thus, Abuja was rescued from its fast descent into decay[iv]. El-Rufai carried his crusade of original master plan for Abuja to clinical perfection as he stepped on many toes, including the high and mighty[v].

[i] Accidental Public Servant by Nasir El-Rufai
[ii] TELL February 19, 2007
[iii] Guardian June 28, 2013
[iv] TELL May 2007
[v] Westerner May 18, 2009